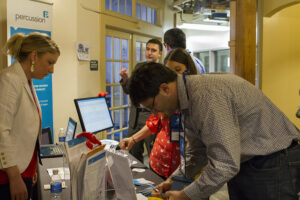 The Higher Education Web Professionals Association will provide up to five grants to teams in different regions of the country who respond to our request for regional conference proposals (RFP). These grants will constitute the funding and resources to hold 2015 HighEdWeb Regional Conferences.
To complement the association's grant funding, HighEdWeb will also provide:
a planning calendar
branding and naming guidance
tips on how to gain local sponsorship
templates for the conference program
templates and instructions on maintaining the conference website
a list of Association support contacts
Submit a proposal
We will take proposals until Thanksgiving (November 27, 2014), and then the Regional Support Committee will take a look at them over the Christmas break. We'll announce the locations of the regionals in January 2015, and conferences will be held during the first and second quarters of 2015.